The Study Abroad Experience
Why Study Abroad?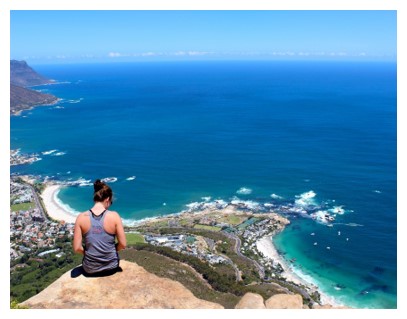 If you ask any University of Scranton student who has studied abroad to describe how their experience has changed their life, you will receive a variety of answers. The most common student responses to the question relate to personal growth and development that would not have occurred at the University of Scranton, a greater understanding and appreciation of cultural, political and social differences, a greater interest in one's academic discipline and a clearer understanding of one's career aspirations. Studying abroad provides the opportunity for students to develop skills, knowledge and experience that they simply cannot gain while in residence at the University of Scranton. University students have consistently reported the following results of studying abroad:
Friendships with students from around the country and world that last lifetimes
A increased awareness of global issues
Enhanced foreign language skills
Increased interest in and focus on their major
Greater appreciation of the United States
Enhanced problem solving skills
Greater flexibility and increased capacity to adapt to new situations and places
An enhanced sense of career path
Greater independence
Enhanced self awareness
Increased tolerance for new ideas and cultural differences
Studying abroad is not just about personal growth and awareness and academic enrichment; it also enhances your employment prospects. Skills that students have developed and are able to demonstrate as a result of a successful study abroad experience include the obvious; international knowledge, second or third language skills and intercultural communication skills. The not so obvious skills that are also valued by prospective employers includethe ability to adapt and adjust to new and different environments, persistence, flexibility when face with challenges and the willingness to challenge oneself culturally, socially, academically and personally.

University of Scranton students who have studied abroad students have incorporated their international experience in their academic and professional careers. Graduates have been funded to study and research in eighteen different countries, and our study abroad graduates are consistently recruited by international employers. In short, studying abroad allows you to grow personally as well as gain professional skills. It serves as a building block for future endeavors of all kinds.
The global opportunities are yours for the taking— visit the Office of Global Education and find out!

Study Abroad Testimonials
Check out a video made by one of our Work-Study students, Eric Tomeo, highlighting his adventures in Europe.




We invite you to watch the following video of Anna Coutts in which she chats about her experiences studying in Paris, France for the semester. Click on the image to watch.